PC Power & Cooling Turbo-Cool 1200 W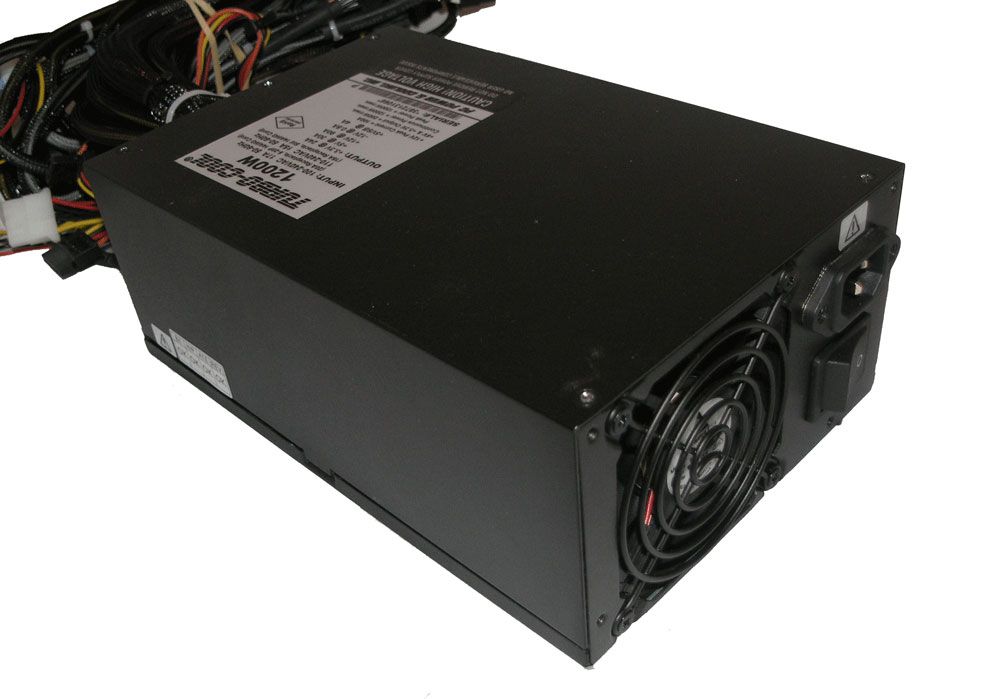 Read the complete review in norwegian here
Summary
The voltages on the Turbo-Cool 1200 W are as perfect as they can get. Delivering minimal deflections on all rails, we can't do anything but cheer.
The +12 V line has a deflection of 0,13 % at the lowest load, and 0,83 % at the highest. The largest deflection we can find on the +5 V line is no more than 2 %, while the +3,3 V line ends 3 % from the ideal value. These deflections are insignificant, no matter how fastidious you may be.
The ripple on all the rails are very low, especially the +12 V line. We didn't measure a ripple higher than 20 mV, not even close to what the ATX 2.2 standard sets as a upper limit. Regarding the +5 V and +3,3 V lines, we can't complain there either.
The Turbo-Cool 1200 W will serve you a good deal of noise, and it has a hot ATX connector at higher loads, which is a known problem to power supplies with lots of power.
The power supply also fulfills the requirements for the 80 plus program, and is RoHS approved as well. A good thing in these environmental focused times.
Turbo-Cool 1200 W is officially introduced today, September 25th. The price tag is just under 667 USD (4000 NOK).
PC Power & Cooling once again deliver a quality product from top to toe, and earn our warmest recommendations.

+ Perfect voltages
+ Low ripple
+ Manual volt regulator
+ Energy effective
+ Good rail design
+ 5 year warranty
+ Unique test report enclosured
- Noise
- Large and heavy
- Price
Read the complete review in norwegian here