På gårsdagens arrangement lanserte Apple både sin Apple Watch,  samt en helt ny Mac-familie, de nye syltynne og lette MacBookene med retinaskjerm.
Men i tillegg til å vise nye produkter fra scenen benyttet Apple også anledningen til å oppdatere sin øvrige Mac-portofølje. Mer spesifikt fikk både MacBook Air og MacBook Pro ny og kraftigere maskinvare, mens sistnevnte også fikk helt nye funksjoner.
MacBook Pro fikk ny styreplate
Akkurat som den nye MacBook 12 har også MacBook Pro fått en helt ny pekeplate som skal gi lik trykkemotstand over det hele, og en motorisert tilbakemelding for hvert trykk. 
Vi har allerede prøvd den nye pekeplaten hos Apple, og vår utsendte journalist kan fortelle at den nye motoriserte tilbakemeldingen kjennes som enda et trinn i klikket, akkurat som utløserknappen på et kamera. Ett klikk fokuserer, det neste klikket skyter. Akkurat hvordan denne mekanismen gjør seg under normal bruk gjenstår å finne ut av, men vi kommer selvsagt tilbake med våre tanker om pekeplaten straks vi får en ny MacBook inn til test.
Oppgradert til Broadwell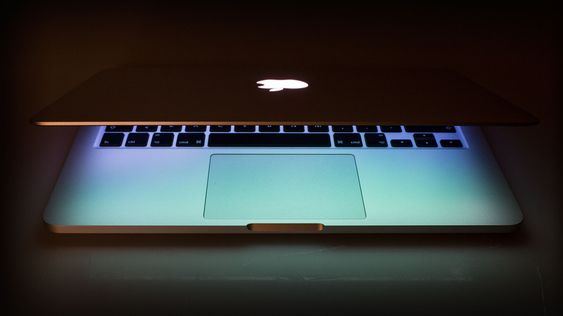 I tillegg til pekeplaten har MacBook Pro blitt raskere i løpet av natten. Apple har nemlig oppdatert hele MacBook Pro-familen fra Haswell- til Broadwell-brikkesettet. Dette betyr nye prosessorer som jobber raskere og som bruker mindre energi.
Her kan du lese mer om hva som er nytt i Broadwell »
Apple mener de nye MacBook Pro-modellene vil holde koken i opptil 10 timer, som er én time opp fra fjorårets modell.
Sammen med raskere prosessorer er også grafikkløsningen oppdatert, naturlig nok, siden denne er en integrert del på prosessoren. Intels HD Graphics 6100 erstatter dermed HD Graphics 5100-brikken og skulle sørge for litt mer futt i spillene dine – selv om det ikke vil være snakk om noen natt-og-dag-opplevelse.
Flashminne, som allerede er lynraskt, har ifølge Apple også blitt opptil dobbelt så hurtig. Selskapet forteller om hastigheter på opptil 1600 MB/s, noe som er et godt steg opp fra de omtrent 900 MB/s vi målte hos forrige generasjon MacBook Pro.
Prisene for MacBook Pro starter på 12 600 kroner for modellen med en tokjernet Intel «Broadwell» Core i5 2,7 GHz prosessor med 128 gigabyte flashminne.
Få prisvarsel for nye MacBook Pro med 128 GB »
For 14 600 kroner får du dobbelt så mye flashminne, 256 gigabyte, i maskinen.
Få prisvarsel for nye MacBook Pro med 256 GB »
Toppmodellen har på sin side en prosessor som jobber med en frekvens på 2,9 GHz og hele 512 gigabyte flashlagring. Dette gildet koster deg imidlertid også dyrt, for Apple skal ha 17 600 kroner for maskinen.
Få prisvarlsel for nye MacBook Pro med 512 GB »
Alle modellene kan også oppgraderes med en Intel «Broadwell» Core i7-prosessor på opptil 3,1 GHz og utstyres med opptil 16 gigabyte minne. Har du 5000 kroner til overs kan du også få toppmodellen levert med 1 terabyte flashminne.
Kraftigere MacBook Air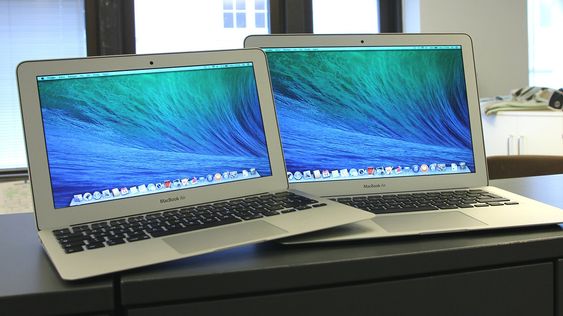 MacBook Air finnes fortsatt i to hovedkonfigurasjoner for henholdsvis 11- tommeren og 13-tommeren hvor den eneste forskjellen er kapasiteten til flashdisken.
Samtlige modeller har nemlig fått den samme nye Core i5 Broadwell-prosessoren fra Intel på 1,6 GHz med to kjerner. Den nye grafikkløsningen, HD Graphics 6000, skal være opptil 25 prosent raskere enn grafikkløsningen i fjorårets MacBook Air-maskiner.
Alle maskinene kan spesialbestilles med en raskere i7-prosessor på 2,2 GHz eller med fire gigabyte ekstra minne, dobbelt så mye som standardmodellene byr på. I kjent tradisjon mot et heftig tillegg i prisen.
11-tommeren starter på 8 800 kroner, mens 13-tommeren starter på 9 800 kroner.
Apple TV ble rimeligere
Apple annonserte også at de har justert ned prisen for «hobbyprosjektet» deres, Apple TV, fra omtrent 800 kroner til 700 kroner.
Apple TV lar deg som har en Mac, iPhone eller en iPhone speile skjermen trådløst, se på Netflix og NRK, eller bruke en rekke andre apper på TV-skjermen.
Prisreduksjonen kommer sannsynligvis som et ledd i å møte den stadig sterkere konkurransen fra andre strømmeløsninger, som Googles Chromecast, Microsoft Wireless Display Adapter, Amazon Fire TV Stick og Probox. 
Den nye Macen har wow-faktor så det holder:
Vi har prøvekjørt Apples nye syltynne datamaskin »
Apple MacBook Air 11.6 i7 2.2 GHz 4GB 512GB (Early 2015)
Apple MacBook Air 11.6 i7 2.2 GHz 4GB 128GB (Early 2015)
Apple MacBook Air 11.6 i7 2.2 GHz 4GB 256GB (Early 2015)
Apple MacBook 12 Core M 1.1GHz 8GB 256GB (Early 2015)
Apple MacBook Air 11.6 i5 1.6 GHz 8GB 128GB (Early 2015)
Apple MacBook Air 13.3 i5 1.6 GHz 4GB 512GB (Early 2015)
Apple MacBook Air 13.3 i7 2.2 GHz 4GB 256GB (Early 2015)
Apple MacBook Pro 13 i5 2.9GHz 16GB 1TB (Early 2015)
Apple MacBook Pro 13 i5 2.9GHz 8GB 256GB (Early 2015)
Apple MacBook Pro 13 i5 2.9GHz 8GB 1TB (Early 2015)
Apple MacBook Pro 13 Retina i5 2.9GHz 16GB 512GB (2015)
Apple MacBook Pro 13 i5 2.9GHz 8GB 512GB (Early 2015)
Apple MacBook Pro 13 i5 2.7GHz 16GB 256GB (Early 2015)
Apple MacBook Pro 13 i5 2.7GHz 16GB 128GB (Early 2015)
Apple MacBook Air 13.3 i5 1.6GHz 4GB 128GB (Early 2015)
Apple MacBook Pro 13 Retina i5 2.9GHz 16GB 256GB (2015)
Apple MacBook Air 13.3 i5 1.6GHz 4GB 256GB (Early 2015)
Apple MacBook Pro 13 Retina i5 2.9GHz 8GB 128GB (2015)
Apple MacBook Air 13.3 i7 2.2 GHz 4GB 128GB (Early 2015)
Apple MacBook Pro 13 i5 2.9GHz 16GB 128GB (Early 2015)
Apple MacBook Air 13.3 i7 2.2 GHz 4GB 512GB (Early 2015)
Apple MacBook Pro 13 i7 3.1GHz 8GB 128GB (Early 2015)
Apple MacBook Pro 13 i5 2.7GHz 8GB 128GB (Early 2015)
Apple MacBook Pro 13 Retina i7 3.1GHz 16GB 128GB (2015)
Apple MacBook Air 11.6 i5 1.6 GHz 8GB 256GB (Early 2015)
Apple MacBook Pro 13 Retina i7 3.1GHz 8GB 256GB (2015)
Apple MacBook Air 11.6 i7 2.2 GHz 8GB 128GB (Early 2015)
Apple MacBook Pro 13 Retina i7 3.1GHz 16GB 256GB (2015)
Apple MacBook Air 11.6 i7 2.2 GHz 8GB 256GB (Early 2015)
Apple MacBook Pro 13 Retina i7 3.1GHz 8GB 512GB (2015)
Apple MacBook Air 11.6 i7 2.2 GHz 8GB 512GB (Early 2015)
Apple MacBook Pro 13 i7 3.1GHz 16GB 512GB (Early 2015)
Apple MacBook Air 13.3 i5 1.6GHz 8GB 128GB (Early 2015)
Apple MacBook Pro 13 i7 3.1GHz 8GB 1TB (Early 2015)
Apple MacBook Air 13.3 i5 1.6GHz 8GB 256GB (Early 2015)
Apple MacBook Pro 13 i7 3.1GHz 16GB 1TB (Early 2015)
Apple MacBook Air 13.3 i5 1.6GHz 8GB 512GB (Early 2015)
Apple MacBook Air 11.6 i5 1.6GHz 4GB 128GB (Early 2015)
Apple MacBook Air 13.3 i7 2.2GHz 8GB 128GB (Early 2015)
Apple MacBook Air 11.6 i5 1.6GHz 4GB 256GB (Early 2015)
Apple MacBook Air 13.3 i7 2.2GHz 8GB 256GB (Early 2015)
Apple MacBook Air 11.6 i5 1.6 GHz 4GB 512GB (Early 2015)
Apple MacBook Air 13.3 i7 2.2GHz 8GB 512GB (Early 2015)
Apple MacBook Air 11.6 i5 1.6 GHz 8GB 512GB (Early 2015)
Apple MacBook 12 Core M 1.2GHz 8GB 512GB (Early 2015)
Apple MacBook Pro 13 i5 2.7GHz 8GB 256GB (Early 2015)
Apple MacBook Air 11.6 i7 2.2 GHz 4GB 512GB (Early 2015)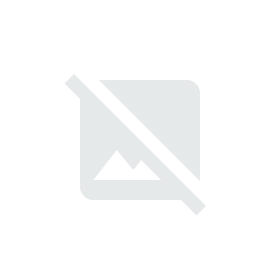 Apple MacBook Air 11.6 i7 2.2 GHz 4GB 128GB (Early 2015)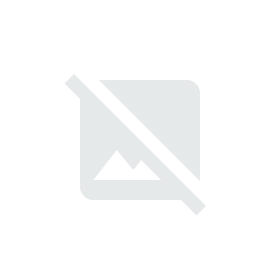 Apple MacBook 12 Core M 1.1GHz 8GB 256GB (Early 2015)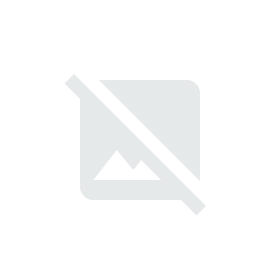 Apple MacBook Air 11.6 i5 1.6 GHz 8GB 128GB (Early 2015)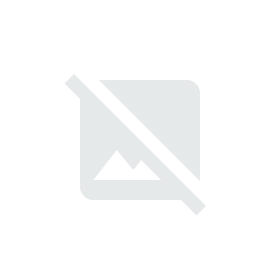 Apple MacBook Air 13.3 i5 1.6 GHz 4GB 512GB (Early 2015)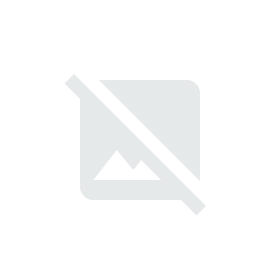 Apple MacBook Air 13.3 i7 2.2 GHz 4GB 256GB (Early 2015)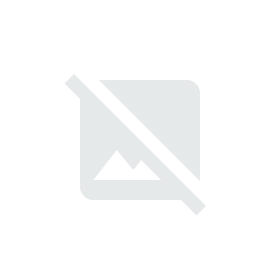 Apple MacBook Pro 13 i5 2.9GHz 16GB 1TB (Early 2015)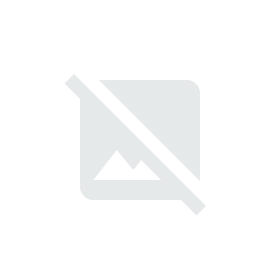 Apple MacBook Pro 13 i5 2.9GHz 8GB 256GB (Early 2015)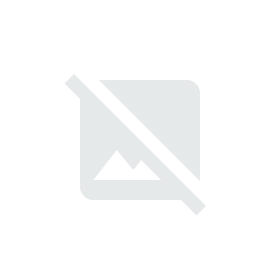 Apple MacBook Pro 13 i5 2.9GHz 8GB 1TB (Early 2015)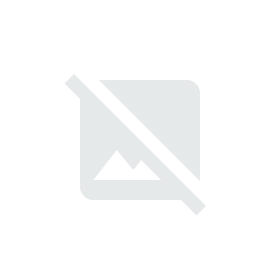 Apple MacBook Pro 13 Retina i5 2.9GHz 16GB 512GB (2015)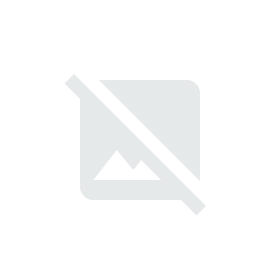 Apple MacBook Pro 13 i5 2.9GHz 8GB 512GB (Early 2015)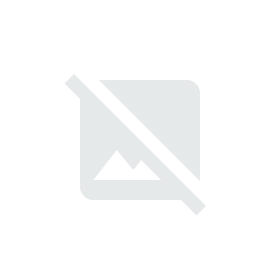 Apple MacBook Pro 13 i5 2.7GHz 16GB 256GB (Early 2015)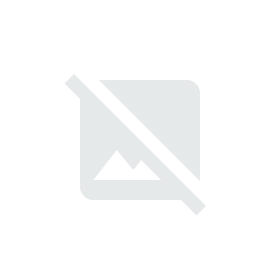 Apple MacBook Air 13.3 i5 1.6GHz 4GB 128GB (Early 2015)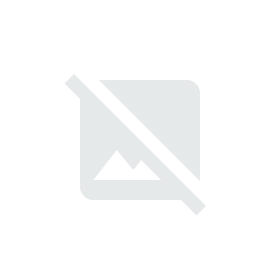 Apple MacBook Pro 13 Retina i5 2.9GHz 16GB 256GB (2015)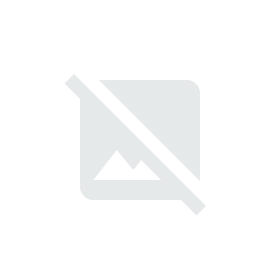 Apple MacBook Pro 13 Retina i5 2.9GHz 8GB 128GB (2015)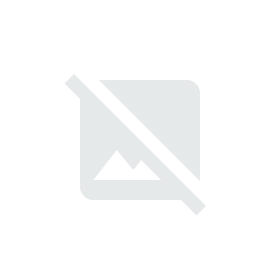 Apple MacBook Air 13.3 i7 2.2 GHz 4GB 128GB (Early 2015)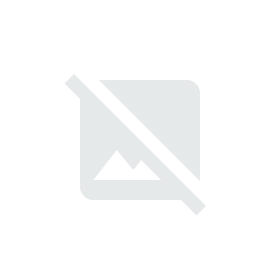 Apple MacBook Air 13.3 i7 2.2 GHz 4GB 512GB (Early 2015)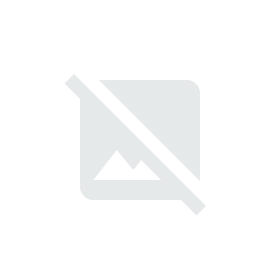 Apple MacBook Pro 13 i5 2.7GHz 8GB 128GB (Early 2015)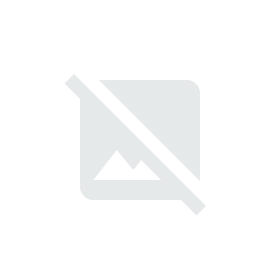 Apple MacBook Air 11.6 i5 1.6 GHz 8GB 256GB (Early 2015)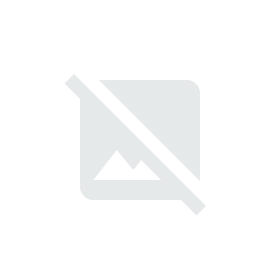 Apple MacBook Pro 13 Retina i7 3.1GHz 8GB 256GB (2015)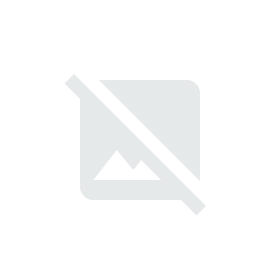 Apple MacBook Air 11.6 i7 2.2 GHz 8GB 128GB (Early 2015)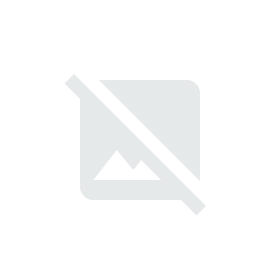 Apple MacBook Pro 13 Retina i7 3.1GHz 16GB 256GB (2015)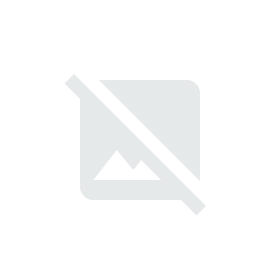 Apple MacBook Air 11.6 i7 2.2 GHz 8GB 256GB (Early 2015)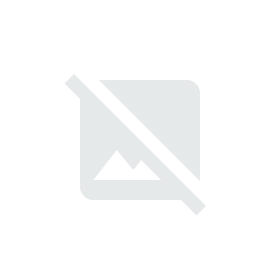 Apple MacBook Pro 13 Retina i7 3.1GHz 8GB 512GB (2015)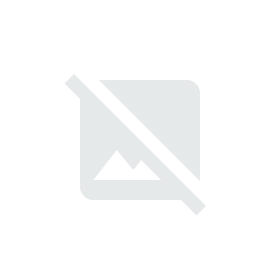 Apple MacBook Air 11.6 i7 2.2 GHz 8GB 512GB (Early 2015)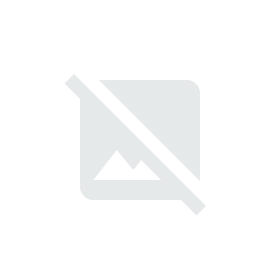 Apple MacBook Pro 13 i7 3.1GHz 16GB 512GB (Early 2015)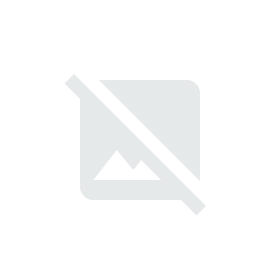 Apple MacBook Pro 13 i7 3.1GHz 8GB 1TB (Early 2015)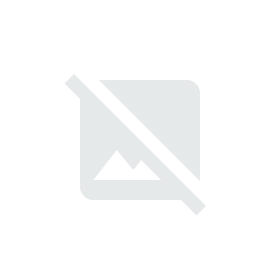 Apple MacBook Air 13.3 i5 1.6GHz 8GB 256GB (Early 2015)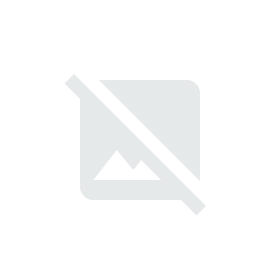 Apple MacBook Pro 13 i7 3.1GHz 16GB 1TB (Early 2015)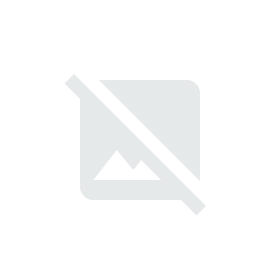 Apple MacBook Air 11.6 i5 1.6GHz 4GB 128GB (Early 2015)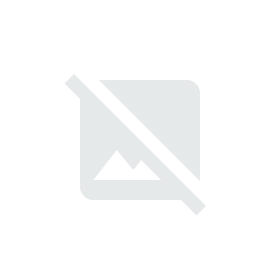 Apple MacBook Air 13.3 i7 2.2GHz 8GB 128GB (Early 2015)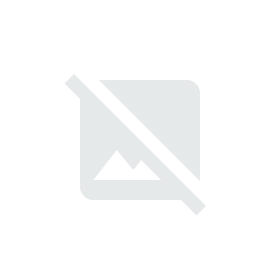 Apple MacBook Air 11.6 i5 1.6GHz 4GB 256GB (Early 2015)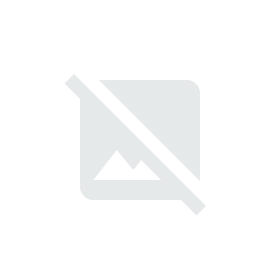 Apple MacBook Air 13.3 i7 2.2GHz 8GB 256GB (Early 2015)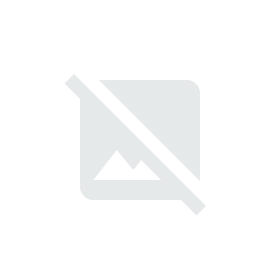 Apple MacBook Air 11.6 i5 1.6 GHz 4GB 512GB (Early 2015)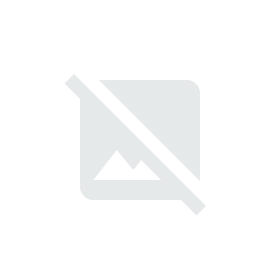 Apple MacBook Air 13.3 i7 2.2GHz 8GB 512GB (Early 2015)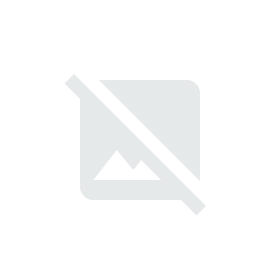 Apple MacBook Air 11.6 i5 1.6 GHz 8GB 512GB (Early 2015)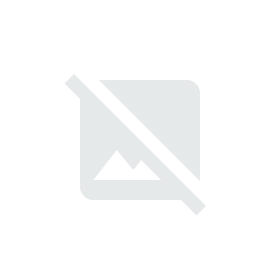 Apple MacBook 12 Core M 1.2GHz 8GB 512GB (Early 2015)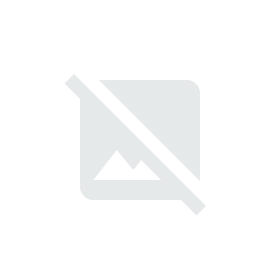 Apple MacBook Pro 13 i5 2.7GHz 8GB 256GB (Early 2015)